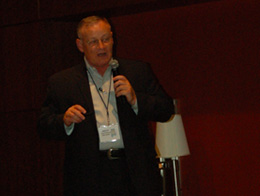 The Grafton Group President, Tim O'Rourke spoke Thursday about the importance of leadership, ethics and professionalism during a conference for private investigators.
O'Rourke gave a talk Thursday at the annual conference of the Alabama Private Investigators Association in Montgomery. The two-day conference drew private investigators from all around the state of Alabama and neighboring states.
Other speakers included private investigators from around the United States such as; Mark Gillespie, and Kelly Riddle, both private investigators from Texas, organizers said.
O'Rourke, is the first President of the Florida Association of Licensed Investigators to speak at the APIA Conference.  O'Rourke has in recent months spoken at several high-profile private investigator conferences from Austin Texas to Palm Springs California, as a  leader on private-investigator issues.  O'Rourke resides in the Tampa Bay area and leads a team of private investigators from around the State of Florida.