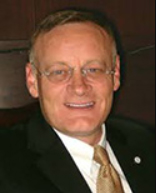 Tim O'Rourke, CPS  (Corporate & Civil Investigations)
Tim O'Rourke is president of The Grafton Group, based in Tampa, Florida. Tim has more than 30 years' experience in conducting and directing the protective and investigations needs of businesses. His practice areas include major fraud investigations, internet crimes, financial crimes, asset searches, product counterfeiting, due diligence and workplace violance.
Prior to founding The Grafton Group, Tim served both domestic and multi-national corporations with their protective and investigative needs for twenty-years. During this period Tim was also appointed by the Florida Commissioner to serve as an advisor to the regulatory body which oversees private investigators from 2005-13. Prior to that Tim was selected to assist the DOL with a post 9-11 training curriculum.
Tim has also served as president of the third largest PI Organization in the US, Florida Association of Licensed Investigators (FALI). Under Tim's leadership FALI has doubled its size and is on track to become the nations second largest Private investigators association in the United States.
Tim has hand picked from his network, the most experienced practitioners and courtroom tested specialists/experts in the forensic and private investigative field nationally to serve you.
Mark Gillespie  (Criminal, Civil & Forensic Investigations)
With 33 years of investigative and forensic science experience and a master's degree in forensic science from George Washington University, Mark Gillespie combines extensive first-hand field experience with cutting-edge technical expertise.  Mark spent a career as a special agent for the Air Force Office of Special Investigations (AFOSI) where he commanded a number of investigative units in the U.S. and overseas. He personally investigated and managed major felony offenses such as capital murder, sexual assault, white collar crime, child abuse, computer crime, sexual exploitation of children on the internet, narcotics and aggravated assault. He also has extensive experience with technical services countermeasures, protective service operations, and counterintelligence and counterespionage operations. 

Upon retirement from the Air Force, Mark became the Director of Forensic Science for the Austin (Texas) Police Department where he was responsible for directing and managing the department's Forensic Science Division (Crime Laboratory). He was directly responsible for creating the department's DNA Lab. Mark has extensive experience in crime laboratory management, crime scene investigation and forensic photography.
Mark served on the faculty at St. Edward's University (SEU) where he was an Instructor of Forensic Science, crime scene investigation and criminal investigation. Mark has the distinction of bringing forensic science to SEU in 2002 and establishing their forensic science undergraduate degree program.
Richard "Rick" Root (Criminal & Use of Force Investigations)
Richard has more than 32 years experience in law enforcement and security. He began his law enforcement career in 1982, as a Security Police Officer in the United States Air Force. During his tenure with the Air Force, he was responsible for the protection of Nuclear Weapons and dignitaries. While station at Kunsan Air Base in the Republic of Korea, Richard became the team leader and trainer for the Emergency Services Team, which is the equivalent to police department's S.W.A.T. In 1988, he transitioned from military to civilian law enforcement. Richard joined the Boynton Beach Police Department, and in 1991 was assigned to the Traffic Unit. During his tenure with the Traffic Unit, he was responsible for accident and traffic homicide investigations. Richard was also assigned to the first DUI suppression team, and later became a use of force instructor and subsequently designated the agency's use of force expert.
In 1998, Richard was promoted to Sergeant and assumed the responsibilities of Road Patrol Supervisor. Thereafter, he was transferred to the Training and Recruiting Unit where his leadership expanded. His responsibilities included: Background Investigations, Defensive Tactics, O.C. Sprays, Impact Weapons, Firearms, and Officer Survival. He spearheaded and provided consultation on force related policies, procedures, and training. In addition to the force curriculum development, Richard's responsibilities also include the training of newly appointed law enforcement personnel and the supervision of the Field Training Program.
In 2003, Richard was promoted to Lieutenant and served as a Road Patrol Watch Commander. He was responsible for platoon level internal affairs investigations, operations, and managed numerous critical incidents. Additionally, Richard led the mobile field force team. Richard experienced many lethal force encounters and served as the department's expert witness on cases involving the use of force by police officers.
After retiring, Richard joined the largest American-owned security company in the United States. He progressively excelled because of his work ethic and expertise. Richard functioned as the organization's Regional Operations Manager, in the State of Florida. In this role, he was responsible for supporting regional operations in Quality Assurance, Learning and Development, Emergency Response and Contingency Planing, $120 Million in revenue, and 4,000 employees. In his last capacity as District Manager, Richard was responsible for district operations that serviced the needs of 58 clients and a workforce of over 650 employees including managers, supervisors, and officers. Richard oversaw investigations both internally and externally for operational and employee issues.
In addition to his accomplishments as a law enforcement and security professional, Richard completed the Southern Police Institutes 33rd Command Officer Development Course from the University of Louisville, He has also completed training in various security vertical markets, such as Residential Security, Higher Education, Healthcare and commercial real estate.
Robert Spano  (Criminal & Fraud Investigations)
Robert is a licensed private investigator in the state of Florida.  Versed in civil and criminal investigations and traffic accident reconstruction.  Robert's primary expertise is in video surveillance investigations centering on the areas of domestic, insurance fraud and patent/trademark infringement.  Robert is a former Deputy Sheriff in the State of Florida with over 10 years' experience investigating and enforcing local, state and federal laws.  While assigned to the Criminal Investigation Division, he conducted latent investigations as a fraud/forgery and property crimes detective.  Served in the United States Marine Corps and the United States Army.
Dean Beers & Karen Beers  (Criminal & Medicolegal Death Investigations)
Dean A. Beers, CLI, CCDI and Karen S. Beers, BSW, CCDI are both Certified Criminal Defense Investigators, and Certified in Medicolegal Death Investigations to include as forensic autopsy assistants; together they co-developed 'Death Investigation for Private Investigators' program. Dean is a Certified Legal Investigator and since 1987 has focused on general investigations, as well as individual locates, backgrounds and assets & liabilities. Karen began in 1996, gaining knowledge and experience in the same areas. Since 2008 they have primarily provided legal investigations and expert consultations in personal injury, negligence and death in civil, criminal and probate litigation.
"Our principals are nationally recognized investigators and we want to be your private investigator in Florida"